Stainless Steel Milk Tanker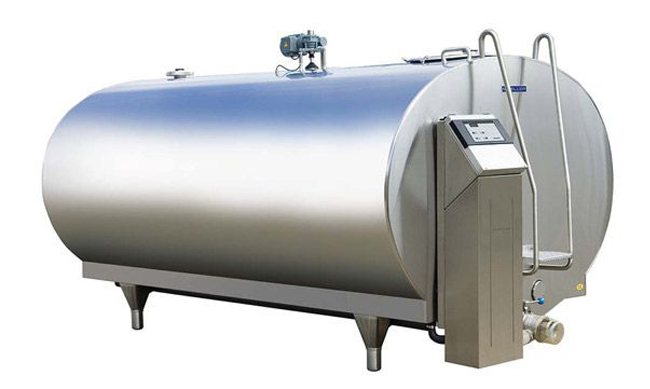 Stainless Steel Milk Tanker
Technical Details :-
Capacity Range : 300 Ltr to 2,000 Ltr


Material : SS 304/316


Stainless Steel Milk Tanker Manufacturers
Technomond Steel Industries has been manufacturing, repairing and modifying Stainless Steel Milk Tanker specific to the needs of the food, wine and chemical industries since 1995. We have established a reputation as one of the most versatile transport equipment fabricators in India. From highway to outback to farm-gate, Technomond Steel Industries and R&D departments have developed unique solutions to meet your industry's most difficult liquid handling challenges.
Technomond Steel Industries has a few options for Stainless Steel Milk Tanker Manufacturers where they can be either manual or with automization. There are different milk tanks available to fit the volume requirements of small, medium and large dairy producers. The tanks designs come in an open type vertical, horizontal and closed cylindrical type to be comfortable with space constraints that dairy producers might have to deal with. Our milk cooling systems have a few features that were incorporated with the ease of the dairy producer in mind. We know that we feel more comfortable about any milk producer if they are dedicated to keeping their milk coolers clean. The Stainless Steel Milk Tanker available come with smooth inner services to make it easy to clean.
Stainless Steel Milk Tanker Suppliers
Milk from cows comes with a lot of bacteria in it and though some of it is good bacteria, sale a lot of it can be very harmful to the human body and might contain environmental pathogens that are transferred from cow feed to the milk. In order to ensure that any harmful bacterium is eliminated from milk, it is put through a process called pasteurization. Stainless Steel Milk Tanker is the process by which liquids are heated to kill most of the bacteria that causes them to spoil. The goal is not to kill all the micro-organisms present in the liquids as they are still micro-organisms that are good for you. Stainless Steel Milk Tanker Suppliers needs to be pasteurized to keep it from spoiling. After milk has been heated, it needs to be cooled down to begin the process of preserving the milk for use later on. Once the milk is cooled down to the right temperature, it can be suitably stored in other containers to be transported where it is required. To get the milk cooler, dairy farmers us a milk cooling tank to get down to the right temperature.