Milk Cream Separator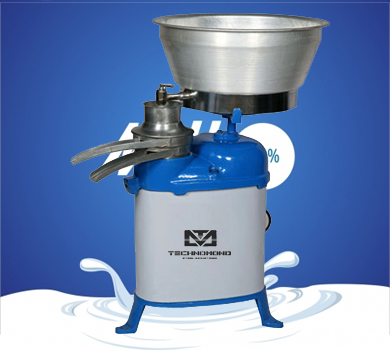 Cream Separator Machine
Technical Details :-
Capacity Range : 300 Ltr to 2,000 Ltr


Material : SS 304/316


Milk Cream Separator Manufacturers
We offer our clients high quality Milk Cream Separator Machine that is manufacture using an extremely sophisticated machinery. The raw material used for the fabrication of this equipment is procured from reliable and trustworthy vendors to ensure the durability of the end product. Our entire array is fabricated from low maintenance and highly efficient basic components to ensure long operation life. The basic components are supplied to us by the prominent Milk Cream Separator of the market, who have necessary infrastructural support to make world class products.
The cream separators are offered by us in the capacity of 100H that are made from stainless steel. These are appreciated for optimum level of durability and are immensely used in milk plants, diary farms & milk testing labs. The machine spins and push the milk outwards and cream is collected in the middle. It offers trouble free functioning and can also be customized as required by client. Due to high processing capacity of our all machines, these are extensively used in Dairy, Cream and butter making units of India, East/West Europe, North America and other regions of the world. We offer our entire range at market based rates to gain important position in the pertinent sector. Keeping pace with cutting edge technology, we offer Milk Cream Separator Manufacturers in 500E. The separators are abrasion and rust proof and therefore serve various long duration needs of clients. Manufactured using high quality materials, the machine is durable and can also be customized as per the requirements of clients.
Milk Cream Separator Suppliers
This cream separatos offered by us is used for domestic purpose . This separator can be used for min 2 litres of milk aon daily basis to get fresh cream at home. These are manufactured using food grade Aluminium and alloys and are appreciated for durability, corrosion resistance and longer working life. The food grade material ensure completely hygienic and non-toxic operation and hence maintain the original properties of the Milk Cream Separator Suppliers. These are electrically operated for the convenience of the end user.