Butter Churn Machine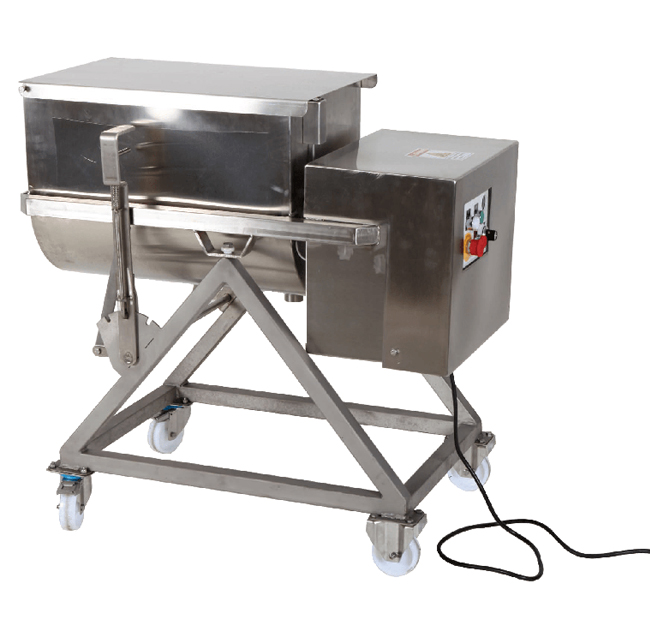 Butter Churn Machine
Butter Churn Machine
We are the popular and superior quality Butter Churn Machine manufacturer and supplier in Haryana, Delhi, UP serving the clients across India. We are engaged in delivering the best quality Milk Diary equipments that are invaluable in terms of their performance. Our equipments are designed in compliance of the industrial guidelines to ensure their impeccable service for a long term. The quality is tested at the various levels to deliver the flawless device that can meet your needs. Our customers enjoy our extensive expertise in manufacturing the dairy equipments Butter Churn Machine. Clients can order the butter churner in the diverse customized options as per their application requirements.
Butter Churn Machine Manufacturers
Available with us is world-class Butter Churn Machine Manufacturers that is a used to agitate milk cream. This mechanical device is manufactured using high quality mild steel that is procured from a reliable and trustworthy vendor base. Designed and developed in accordance with the specifications provided by our valued clients of Butter Churn Machine Manufacturers, this range is highly acclaimed across the globe. The range possesses beneficial features like durability, reliability, and trouble-free operations.
Butter Churn Machine Price - Butter Churner is made from stainless steel, low carbon steel and other alloys featuring high strength and durability. It is used in preparing table butter that involve moisture control mechanisms and is suitable in offering high butter yield. The combination of high class steel with advanced technology, makes our butter churner fit for the modern diary industry. The device consists of an opening gate for pouring adding and other additives. The churner swifts to attain a rotary effect to provide sleek and convenient performance and can be frequently used for a long period with minor operator assistance.
Butter Churn Machine Suppliers
Churning refers to shake the cream to produce butter. Changing the whole milk to butter is a process of transforming a fat in water emulsion. Butter Churn Machine Suppliers is created from cream that is extracted from the whole milk and then quenched. Churning physically agitates the cream as it damages the delicate membranes surrounding the milk fat. Through continuous churning, fat collects as long as they start to develop a layer with air bubbles to produce the butter. With our immense experience in manufacturing dairy equipments, we offer our clients an extreme quality butter churner that is designed with the best class material following the industrial standards. The device is well tested in the different states to ensure its flawless performance. We can custom fabricate the device in the different specifications as per the requirements of our customers.