Fuel Storage Tank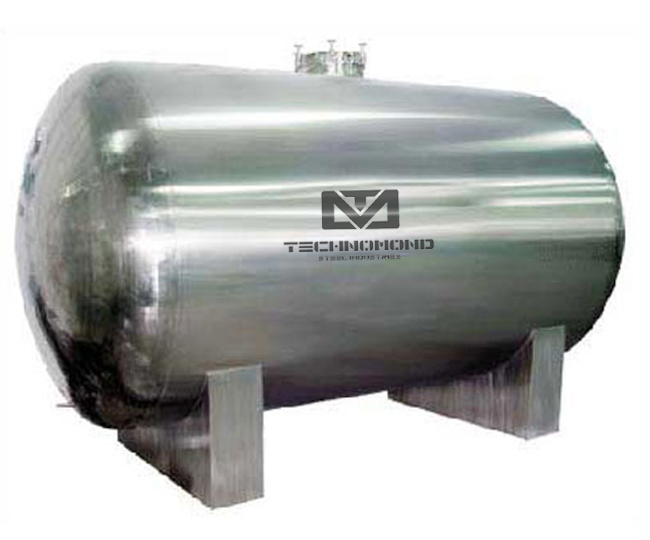 Fuel Storage Tank
Technical Details :-
Capacity Range : 500 Ltr to 10,000 Ltr


Material : SS/MS


Calibration : Card and Coin


Attachment : Level indicator, Pressure Gauge
Fuel Storage Tank Manufacturers
Technomond understands this need and over the last 60 years we have been there to support farmers across the country with more efficient Fuel Storage Tank needs. Whether you need an on-road or off-road Fuel storage tank, we can manufacture your tank to be horizontal or vertical, in single wall or double wall construction. These tanks can also be compartmental so that multiple types of products can be stored in one tank. Fuel storage tanks are available from 150 gallons up to 30,000 gallons in Fireguard, Flameshield, Contain-A-Tank, UL142 or STI F921 configurations.
Technomond also has the ability to outfit your Fuel Storage Tank Manufacturers with the equipment necessary to quickly put your tank into service. Technomond stocks a wide variety of pumps, vents, nozzles and gauges and we can install most of the equipment at the factory. Contact us today to discuss your diesel storage tank needs.
We stock a wide range of Fuel Storage Tank Suppliers solutions, ranging from 350 litre standalone domestic oil storage tanks 500 ltr, 1000 ltr, 5000 ltr, 10,000 litre Bunded Fuel Stations with integral dispensing pump. All of the Fuel tanks we supply are manufactured to OFS T100 under strict supervision to ISO standards.