Milk Storage Tank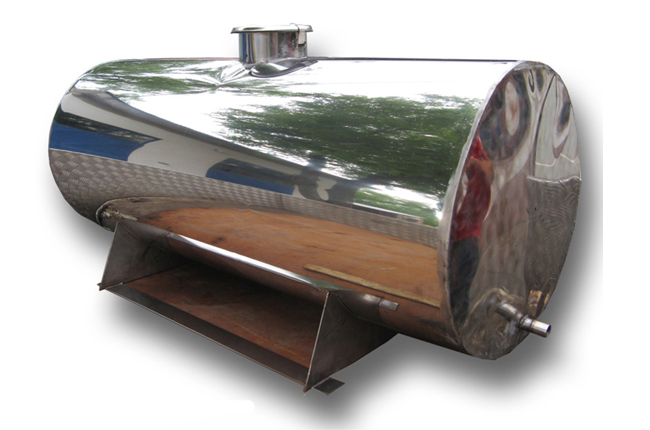 Milk Storage Tank
Technical Details :-
Capacity Range : 500 Ltr to 10,000 Ltr


Material : SS 304/316


Insulation : PUF Insulation
Milk Storage Tanks Manufacturers
We are well established company involves in the manufacturing and export of the Milk Storage Tank Manufacturers. We provide the best quality storage tanks that cool and maintain the milk quality at 40 C. After the extraction of milk at 370 C and continues to remain at the room temperature but this room temperature and bacterial growth will affect the quality of milk. These storage tanks cool the milk to 40 C in the specific time. These tanks are available in the different shapes and sizes depending on the amount of milk.
Milk Storage Tank Suppliers have various benefits for the dairy farmers as they can store the huge quantity of milk with the retained quality for longer time. It help the farmers to save their cost, maintenance and time without any worry about the milk storage and bacterial growth in the milk at the room temperature.
Milk Storage Tank Price - We are remarkable provider of the wide range of Milk Storage Tanks, used in the industries that are involved in the dairy products. Made by using high grade stainless steel, these storage tanks are produced in latest technology production unit. Special care was taken to ensure the high grade attributes of these tanks as low maintenance, corrosion resistance and easy installation.
Milk Storage Tanks Suppliers
Dairy plants require storage system for the receiving, processing and keeping the milk or finish product before packing or further processing. Milk storage tanks are one of the key equipment in the dairy industry. We Manufacture these from SS AISI 304 or 316, these tanks are available in horizontal or vertical design suitable for indoor or outdoor installation. Storage tanks are designed and manufactured in flat or conical bottom and mounted on legs or structure.