Milk ATM Machine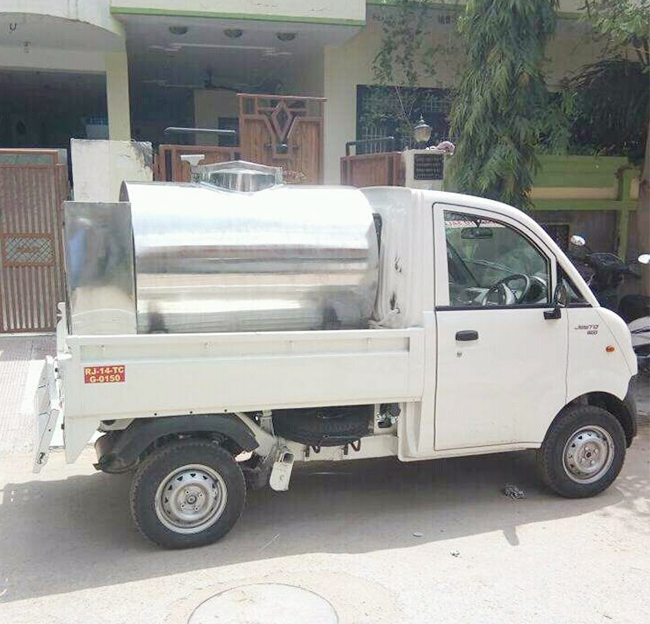 Milk ATM Machine
Technical Details :-
Capacity Range : 100 Ltr to 2,000 Ltr


Material : SS 304/316


Calibration : Card and coin accepter


Special Feature : Glass View
Milk ATM Machine Manufacturers
You can sell your raw and full cream milk easily by Milk ATM Machine. Best shopping areas with retail shops are pupose to permit to customers to easily include milk in their shopping list as they shop by Milk ATM Machine. You can sell your milk a commercial area, supermarket, railway station, metro station. These machine in their supermarkets can get in best sales results, some of which can be shared with supermarket owners in a mutually agreed format. Standalone outfits that are well lit and well fresh with stable water, milk and electric power supplies can assert freedom in the business. Anyone buy milk by milk atm machine. You can operate this machine by cash like coin or cash and by cards. Thiis milk practice high quality of hygiene to maintain freshness. With pasteurize milk costing some some Rs.40 to 60 to you can dispense milk according to your rate per litre.
We are successful in session the extensive needs of customers by providing a wide range of fresh and pure Milk ATM Machine. Our customers make this machine in view of the quality of milk industry's quality policies and the use of high grade raw materials. To meet the different needs of our customers, we have built a milk vending machine which is available in various designs, sizes and specifications. You can make this machine in any size according to your size, such as 200 liters, 500 liters, 1000 liters etc. We are the makers of India's No.1 manufactures and suppliers milk or Milk ATM Machine. At the temperature or degree you will keep the milk, the temperature of the milk will remain at the same temperature for 18 to 24 hours. You can remove milk from 250 ml, 500 ml, 1 liter, 5 liters of milk atm machine. You can use this milk or milk atm machine for cow, buffalo etc.
Milk ATM Machine Suppliers
Our milk ATMs are sourced from reputable manufacturers around the world. Milk ATM Machine Manufacturers have become keys drivers of employment in Kenya with many neighborhoods around the country are teeming with such businesses. The dairy value chain has received a major boost with the advent of the milk dispensing enterprise. It goes without saying that milk is a delicacy in Africa ,with almost every household incorporating it in their meals in one form or the other.
Milk ATM Machine Price - The statutory body mandated with regulating this business is the, India Dairy Board (IDB) and the relevant county government licensing departments. Identify a dependable Milk ATM Machine Suppliers of good quality milk such as dairy farmers and farmer cooperatives which supply pasteurized milk at a good price. Practice high standards of hygiene to maintain freshness. With pasteurized milk costing some kshs 50 to 55 to you can dispense milk at Ksh60 – Ksh70 per litre. Good customer service is critical and follow strict maintenance schedules to ensure long life for your valuable Milk ATM Machine Manufacturers. Keep a good supply of coins to exchange with notes for those who come with bigger denominations an assistant to operate the dispenser or to exchange bigger denomination with coins.