Ghee Making Machine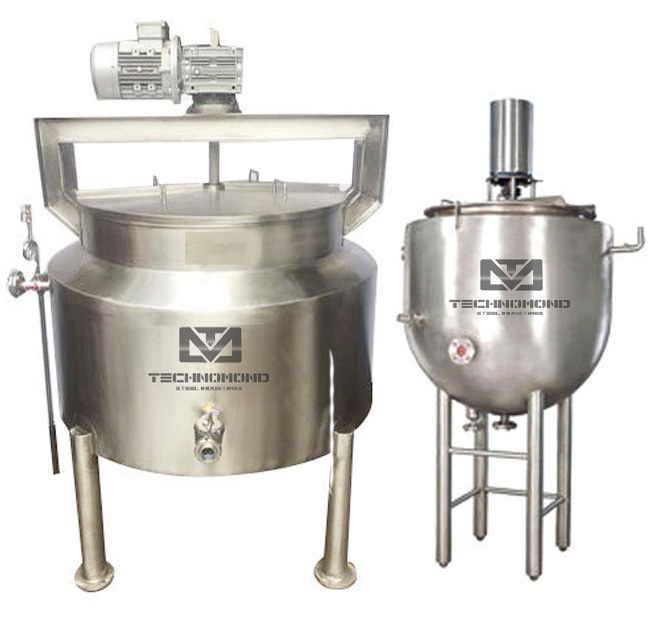 Ghee Making Machine
Technical Details :-
Capacity Range : 100 Ltr to 2,000 Ltr


Material : SS 304/316


Motor : 1425 RPM Single Phase Electric Motor 0.25 HP / 0.50 HP


Separation Temperature : 35 - 40 C / 95-108 F


Solid Removal Time : 40 - 60 Minute


Type : Manual and Automatic
Ghee Making Machine Price
Owing to our speedy distribution network, we are capable to render quickly and hassle free deliveries. We are flexible enough in meeting the ever-evolving requirements of the customers as we have well-structured and capacious storage space. We efficiently keep stock of products in diverse grades and stipulation.
Ghee Making Machine Manufacturers
Our Ghee Making Machine is chosen broadly in the different milk products manufacturing company of India because they offer qualitatively as well as quantitatively better productivity.This equipment is chiefly useful for the production of ghee from its raw-material: butter. These procedures include melting the basic material butter and then separating the substance, it and finally filtering the end product. The filtered end product is then cooled well and packed for dispatching to the market. We offer the equipment in diverse capacities and specifications and also custom make according to the request of our customers.
Small Ghee Making Machine Price
We provide our customers with highly efficient Small Ghee Making Machine Price which helps in extraction of ghee. The process includes melting of butter or cream, seperation, clarification, filtration, cooling and then its packing. Available in different capacities, these can be customized as per the clients requirements. We offer our cusomers with premium quality ghee storage tanks, which are used to store ready to pack ghee. Durable and robust, these are manufactured from quality raw material like stainless steel and feature specifications. The Inner shell with cylindrical body, hemispherical bottom is made up of 6mm Thick, SS 304 Material. Intermediate Shell with hemispherical bottom is made up of MS plate of 6 mm thickness. Outer shell hemispherical bottom is made up of 2 mm Thick SS 304 Sheet.
Desi Ghee Making Machine
Insulation is made up of Rock wool type glass wool between the outer shell and intermediate shell. Accessories that comes with boiler: Sweeping type agitator with geared motor of suitable HP, SS.Girder of 6 mm thick, Ghee Making Machine Manufacturers SS Semi Circular removable cover of 2 mm thick, Steam inlet of 15 NB with valve, Condensate outlet with float type steam trap and bypass arrangement, Jacket safety valve, Bottom & side outlet of 38 mm with SS plug valve, SS pipe legs of 76 mm with adjustable SS ball feet.
Ghee Making Machine for Home Price In India
LPG Gas Ghee Making Machine
Ghee/Khoya Making Machine